KIOS Research and Innovation Center of Excellence, University of Cyprus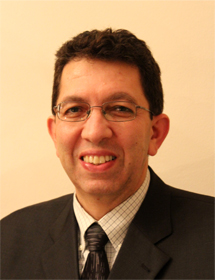 Prof. Polycarpou (PI) is a Professor of Electrical and Computer Engineering and the Director of the KIOS Research and Innovation Center of Excellence (KIOS CoE) at UCY. His research expertise is in the areas of intelligent systems and control, computational intelligence, fault diagnosis, cooperative and adaptive control and distributed agents, where he has published more than 300 articles and co-authored 7 books. He is also the holder of 6 patents. His research has received more than 16,000 citations with an h-index=60. Prof. Polycarpou is a Fellow of IEEE and IFAC. He is the recipient of the 2016 IEEE Neural Networks Pioneer Award. Prof. Polycarpou served as the President of the IEEE Computational Intelligence Society (2012-2013), and as the Editor-in-Chief of the IEEE Transactions on Neural Networks and Learning Systems (2004-2010). He is currently the President of the European Control Association (EUCA). He has participated in more than 60 research projects/grants, funded by several agencies and industry in Europe and the United States, including the prestigious European Research Council (ERC) Advanced Grant.
Prof. Panayiotou is the deputy director of the KIOS CoE. His research expertise in smart networked systems. Prof. Panayiotou also has a business background with an MBA from the Isenberg School of Management, University of Massachusetts,USA.
PHOEBE Research and Innovation Ltd
Dr. Eliades is an expert in developing algorithms and software for monitoring large infrastructures. He was responsible for the commercial platform LeakRisk™ which monitors water distribution networks and he was the PI for an SME Instrument Phase 1 with a startup company in which he managed the preparation of the feasibility study and business plan.
Dr. Milis has extensive industrial experience in software design and business development, as well as a strong research background in semantically-enhanced re-configuration of control and anomaly detection schemes.
Dr. Stavrou has extensive experience in software development using edge technologies for IoT applications. He has a background in electronics and robotics.